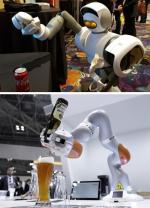 The CES (Consumer Electronics Show) is a trade show featuring technology that may one day appear in consumer products. The show is held annually in Las Vegas, Nevada, in the United States, and this year there were more robots than ever before.
Website: www.ces.tech
Here are all the robots and robot-related technology that were on display.
Check the categories below for photos, videos and some notes.